Buy Essence of Hafiz Multani Sohan Halwa
Hafiz Multani Sohan Halwa Unveiled
In the heart of Multan City, a culinary masterpiece takes center stage — the renowned Hafiz Multani Sohan Halwa. This exquisite delicacy has transcended borders, captivating the palates of both Pakistan and India. With its unparalleled taste, captivating fragrance, and a medley of natural ingredients, Hafiz Multani Sohan Halwa stands alone, unrivaled in its sweet splendor. Aptly dubbed the "Royal Sweet," its historic significance and unwavering popularity among the subcontinent's royal families have elevated it to regal status.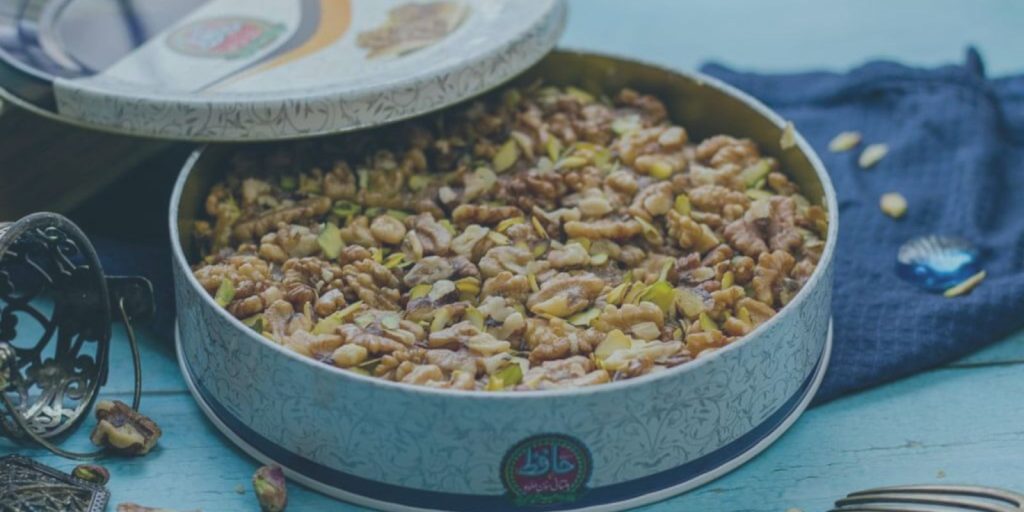 Preparing Hafiz Multani Sohan Halwa
Behind the scenes, experts orchestrate the creation of this delectable treat with precision. Pure milk, cornflour, sugar, dry fruits, and water come together in a symphony of flavors. The skilled hands of professionals meticulously craft this sweet masterpiece after hours of labor. Packaged elegantly in polyethylene and tin packs, Hafiz Multani Sohan Halwa transcends borders, reaching admirers worldwide. It's not just a sweet; it's a gesture of love, happiness, and profound emotions.
Gifting Hafiz Multani Sohan Halwa
Tailored for its enthusiasts, Hafiz Multani Sohan Halwa is available in half-, one- , and two-kilogram packs. Family-sized portions and the latest red boxes add an extra touch of elegance to sharing your affection with loved ones. The packaging ensures the safe delivery of this sweet treasure, making it possible to send the delectable treat worldwide. Overseas Pakistanis, in particular, hold it in high regard, considering it the ultimate gift. For those journeying to Multan, it's a must-buy, and for those residing anywhere in the country, Pakistani Soghat offers a seamless online shopping experience.
Bringing Hafiz Multani Sohan Halwa to Your Doorstep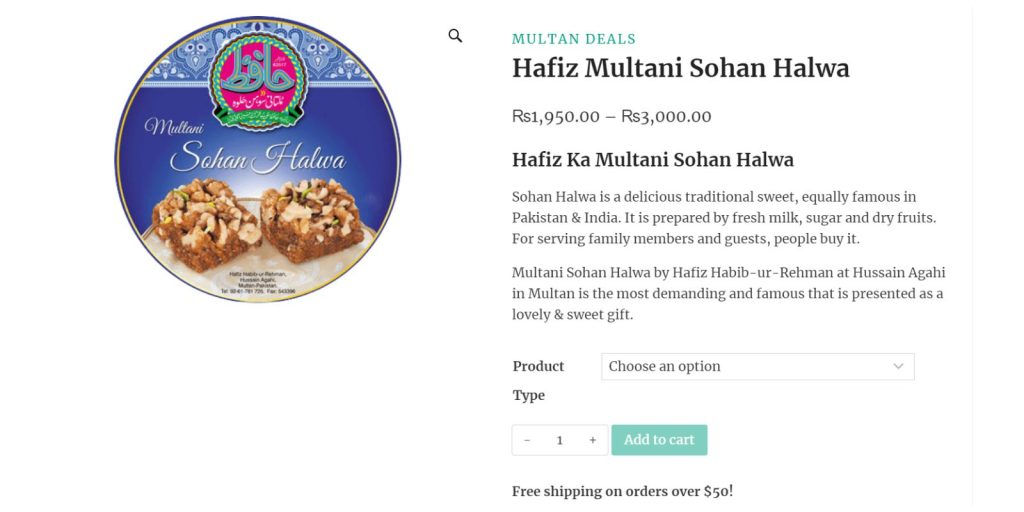 For those craving a slice of this sweet paradise, ordering online is a breeze. Follow these straightforward steps and savor the delight of Hafiz Multani Sohan Halwa with the convenience of cash on delivery:
Visit Pakistani Soghat Online Shop: Enter the virtual world of Pakistani Soghat and add the Sweat Halwa to your cart.
Fill out the Form: Provide your name, address, and contact number for a seamless delivery experience.
Submit Order: With a click, seal the deal and eagerly await the arrival of your sweet indulgence.